15 Beauty Care Products That You Can buy During a Sale.
Shopping online for beauty-care products related to skincare, makeup, or hair care would be great if sales are going on at certain sites. Finding the right product from the store which comes off at a relatively lower price can be hard.
Trying to find a perfect beauty product that can help you to glow and bring back your glam?
Try out these awesome fifteen beauty care products which are on sale, perfectly affordable and manageable to buy.
Beauty Care Products to Purchase During Sales
When you get off from work, you need a massage that will bring you relief after your hard work. Yes, there is a solution to get an excellent massage at an affordable price. And the solution is none other than a self-massage roller.
This product gives you a deep massage and is designed in such a way that it can reach your arms, back, legs, shoulders, and feet. It relieves you of your whole day's stress and gives you a perfect body massage. You can even ask someone else to give you a massage using the product so that it can reach deep knots. And yes, you can use any body oil during the massage.
Features of the product:
Cleaning is easy. You can clean the product using soap and water.
Easy to carry. As it is small in size, you can put it anywhere.
Using it is made easier as it is a handheld device.
https://setshopandsmile.com/products/1pc-manual-massage-roller-ball-pain-relief-back-roller-massager-self-massage-therapy-for-neck-hand-leg-back?_pos=1&_sid=cb95957dd&_ss=r
The product gives you a perfect body massage, relieves your stress, as well as cleanses dirt, oil, and dead skin to make your skin more beautiful.
Replaceable heads of the product:
Foaming brush head: - used for cleaning up dead skin and exfoliating. It gives you a smooth massage with its soft bristle.
Massage brush head: - Promotes blood circulation and soothes the tired and sore muscles. It gives you a comforting massage.
Microdermabrasion: - Helps to remove dark circles or spots, wrinkles, and fine lines to give you youthful and mesmerizing skin.
Pumice sponge: - Transforms your rough and dry skin to soft, smooth, and clear skin.
Mesh sponge head:- Used for removing oil and dirt deep from the pores and exfoliate all dead cells, to help regenerate new skin cells.
Reason to choose the product:
The five replaceable heads meet all your day to day needs of cleansing and massaging.
It cleans dead skin cells, dirt, and oils from pores.
Soothes tired muscles.
It makes your skin healthier, younger, smoother, and softer.
It saves a lot of space and is portable.
https://setshopandsmile.com/products/5in1-electric-home-cleaning-bath-massage-shower-brush-clean-system-bath-brush-scrub-skin-massage-health-care-tool?_pos=1&_sid=4f8a5ee66&_ss=r
The problem of hair breakage is common for all of us. This product is great to use for all types of hair and can be used for any occasion. It is easy to use and portable.
How to use and feature of the product:
How to use: - Gently massage the product through your hair, and there will be no more hair breakage. This will give you healthy and beautiful hair. You don't need to wash your hair after use as it's non-greasy, and keeps your hair healthy and clean.
It can be used for all hair types (straight, curly, etc.), and is suitable for all kinds of occasions.
The Product is made of natural ingredients and will not harm your hair in any way. The gel is transparent, so it can be used with any hair color.
It will not harm your hair like other products that contain chemicals. It feels light and has a pleasant smell.
Easy to carry and keeps your hair neat.
https://setshopandsmile.com/products/flash-moment-broken-hair-artifact-liquid-anti-hair-hair-styling-hair-stick-fixed-shape-broken-hair-finishing-rod-18ml?_pos=1&_sid=64ab1d2f7&_ss=r
The hairband keeps your wig or hair tidy without the use of any clips or gels. The product can be used in all types of hairstyles. The product is one of the best to buy during a sale.
Features
Velcro helps you to adjust the band according to your head size.
The band is comfortable and there are no issues related to headaches due to them.
Available in many colors and is of good quality.
The band keeps your scarfs or wigs in its place for a long time without the use of clips, gels, or glues.
https://setshopandsmile.com/products/new-arrival-hand-made-non-slip-wig-grip-band-with-double-sided-velvet-adjustable-wig-hair-band-headband-in-brown-black-blonde?_pos=1&_sid=b9590c1d8&_ss=r
The diamond mascara provides you a great look. Your lashes will look longer and more beautiful. The bristles are soft so that they don't harm or injure your eyes.
Feature:
The bristles of the mascara are spaced out so that it can give you longer and more beautiful looking lashes.
Waterproof and smudge-free. The product can last the whole day.
Gives your lashes shine and makes them curvy so that they look more beautiful.
Ingredients do not cause any kind of irritation on your eyes. The product is hypoallergenic and no glue is present.
Suitable for all occasions and suits all skin types.
https://setshopandsmile.com/products/sparkling-diamond-shiny-charm-mascara-volume-waterproof-lash-extension-makeup-silk-graft-growth-fluid-professional-rimel-for-eye?_pos=1&_sid=ace42b429&_ss=r
The glueless hair net wig cap helps you to set your hair properly.
Features:
Wrap your hair quickly and easily.
Size fits all hair lengths and the elastic is long-lasting and not too tight around your head and will keep you comfortable.
Made of two layers so there is no need to worry about hair fall.
Easy to use.
https://setshopandsmile.com/products/1pcs-glueless-hair-net-wig-cap-for-making-wigs-spandex-net-elastic-dome-cap-mesh-dome-cap?_pos=1&_sid=636b0a791&_ss=r
The powder helps you to make your thin hairline look thicker as well as cover the grey roots and make them darker.
Features:-
Gives your hair a natural look.
It doesn't stick to your hair or feels waxy like crayons and mascara.
Water resistant. While wearing the product, you can swim as well.
Covers grey hair roots and even helps to make your hairline look thicker.
Easy to use and the jar comes with a sponge that will help to apply it to your hair.
Strengthens your hair and prevents hair fall.
All colours are available.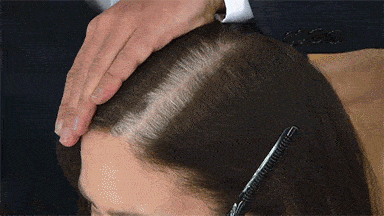 https://setshopandsmile.com/products/water-proof-hair-line-powder-in-hair-color-edge-control-hair-line-shadow-makeup-hair-concealer-root-cover-up-unisex-instantly?_pos=1&_sid=65244f96f&_ss=r
The product will save the money that you spend every week at a barbershop or salon.
Features:-
The product has different size blades such as - 1.5cm, 2cm, 2-4mm. and 6mm.
The different sized blades will keep your hair, sideburns, and beard neat and trim.
Size is small so it can be carried anywhere without any problem.
It can be used anywhere as it works on batteries.
The trimmer will not start until the cover is locked in the upper position.
The product helps you to dry your hair when you are conditioning it deeply, steaming, etc.
Feature:-
Portable, convenient, and comfortable.
It helps you to dry as well as treat your hair.
Flexible and adjustable.
Hose and dryer are attached securely using the elastic band.
The product not only gives you a smooth and hairless skin but also prevents regrowth of hair in the parts it is used on.
Features:-
IPL penetrates into your hair pores and destroys the papilla, which gives you permanent smooth skin.
It doesn't influence serum secretion and sweat.
Suitable for all skin types (dry skin, normal skin, oily skin).
Manual and automatic modes are available for different areas.
Smaller in size and can be carried anywhere easily.
 https://setshopandsmile.com/products/990000-pulses-ipl-laser-depilator-ipl-epilator-permanent-hair-removal-touch-body-leg-bikini-trimmer-for-women-body-massage?_pos=1&_sid=940c392b3&_ss=r
The product will help you to burn your belly fat. It performs infrared and ultrasonic body therapy. The vibration produced by the product increases metabolism and reduces your belly fat naturally. EMS mode present in the product will help massaging, exercising muscles, kneading, etc.
Features:
The ultrasonic massage will tighten your skin and remove fat.
Different modes of EMS are available like slimming, tapping, kneading, scrapping, and massaging.
The infrared rays help to activate the cells and restore the elasticity.
The toothpaste whitens your teeth and combats yellowing. The toothpaste goes deep into the enamel and removes plaques, food particles, and stains from the teeth. The product gives you whiter teeth, fresh breathing, and healthy gums.
Feature:-
Give the enamel strength and make the gums healthy.
The product comes in two flavors- blueberry and passion fruit.
The product is also effective for cavities.
The rechargeable hair straightener can be used easily and anywhere you want.
Features:-
The product is not a professional hair straightener but is easy to use.
The built-in comb will help to give a smooth finish to the hair.
The product is not at all recommended for thick and long hair.
The product supports standard USB interface charging.
https://setshopandsmile.com/products/pritech-portable-usb-recharging-professional-mini-hair-straightener-led-display-cordless-hair-flat-iron-hairs-tool-chapinha?_pos=1&_sid=a38250ae4&_ss=r
The Curly Bun Comb Clip is designed to instantly have curly buns without needing hot curlers and just attaching the soft comb clips to your natural hair.
Features:-
Time Savior:




Just 1 click this to your natural hair and you'll have the perfect curly bun!

Instant Voluminous:
Tackle-thin hair problem! Just a clip to have a thicker & soft messy bun even you are in short hair!
Premium Synthetic Hair:
It is made with high-quality materials that make the bun look like authentic hair.
Soft Comb Clips:
Easy to put it on / off your hair, it's super lightweight so you won't feel it while wearing the bun.
https://setshopandsmile.com/products/s-noilite-1pcs-synthetic-hair-big-bun-chignon-two-plastic-comb-clips-in-chignon-hairpiece-chignon-cheveux-hair
The product is easy to use. The claw helps you to wrap your hair around the barrel with the press of the button.
Features:-
The curler is easy to use and the style remains for a long time.
The ceramic coating of the product helps to distribute the heat evenly.
The tourmaline-base has hydrating properties that keep your hair moisturized and doesn't damage your hair.
You don't need to use the heat-resistant gloves as your hands will never touch the heated part.
https://setshopandsmile.com/products/ceramic-styling-tools-professional-hair-curling-iron-hair-waver-pear-flower-cone-electric-hair-curler-roller-curling-wand?_pos=1&_sid=be9a601b2&_ss=r
Conclusion
The above-mentioned products are great and you can get all of them at an affordable price when the sales are going on. The product features are wonderful, so you have lots of reasons to buy the products without any further thoughts.
---